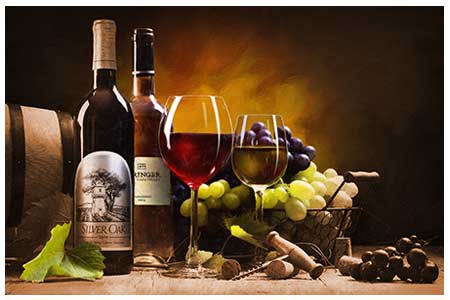 A Tast of Napa Valley
695.00
The beauty of wine celebrated in paintings by artist David Miller.
Limited edition Gallery Wrap, hand enhanced giclee on canvas
30"h x 45"w x1.5" deep
The most prestigious wineries in the world are located in Napa Valley. The inspiration for this painting came from Napa Valley where I lived most of my life.